We take pride in having the tow truck and equipment to handle any towing service!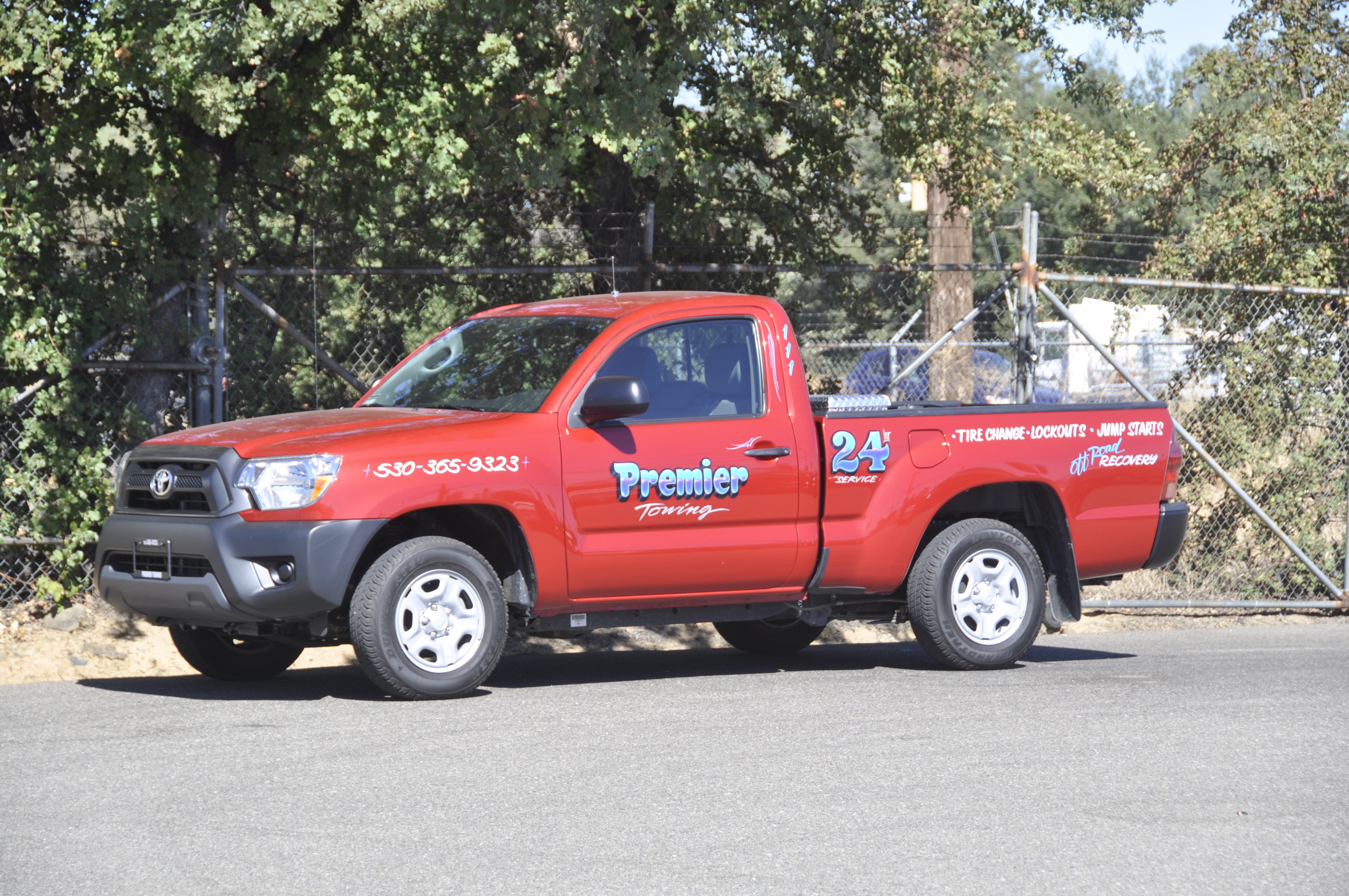 Toyota - The Service Truck! - Lockout, tire changes, and jumpstart services!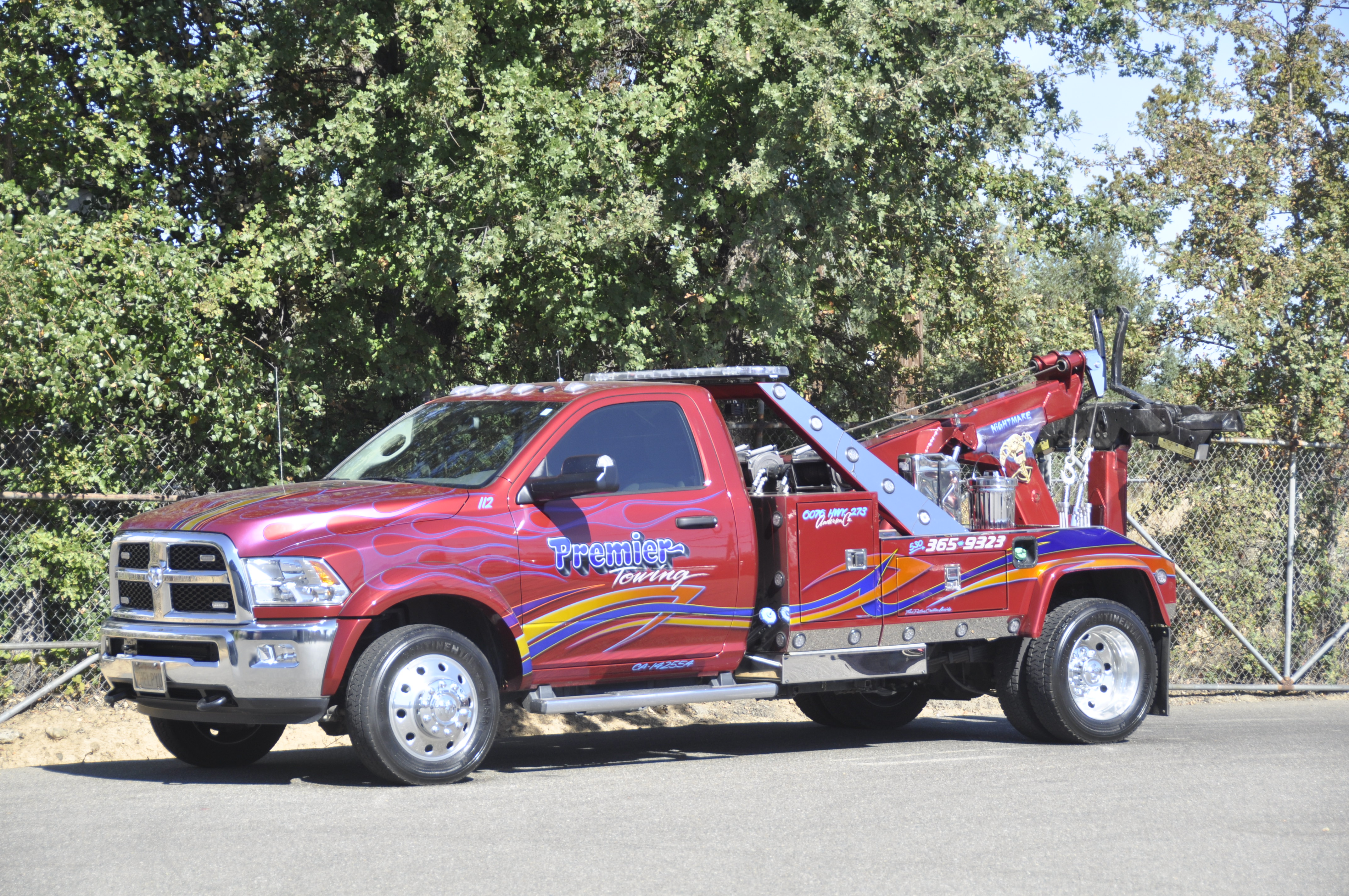 Nighmare - One of the only 4x4 wreckers in the area!  Can winch with ease and get to you when others can't!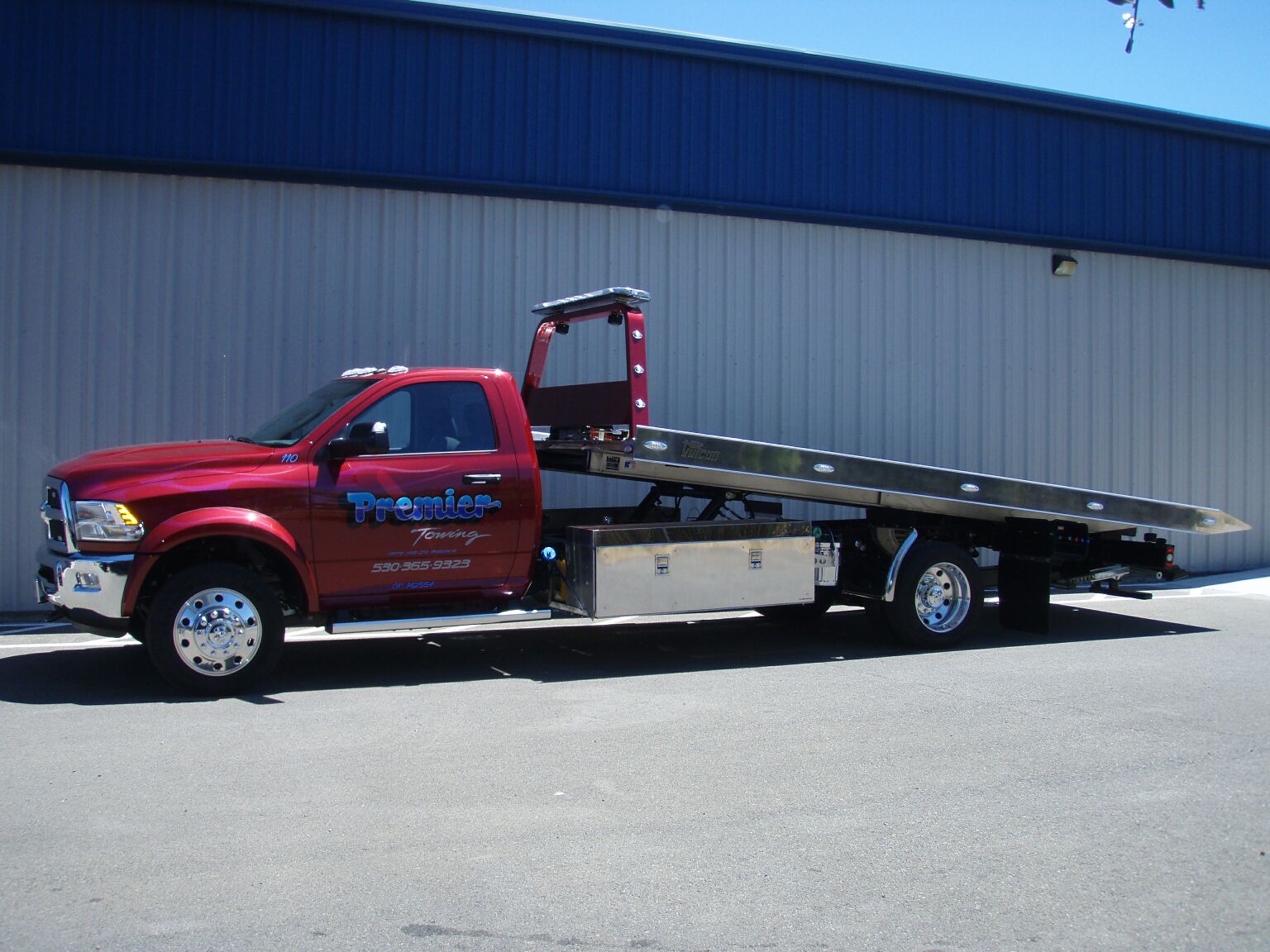 Dodge Flatbed - The tow truck that service all types of vehicles.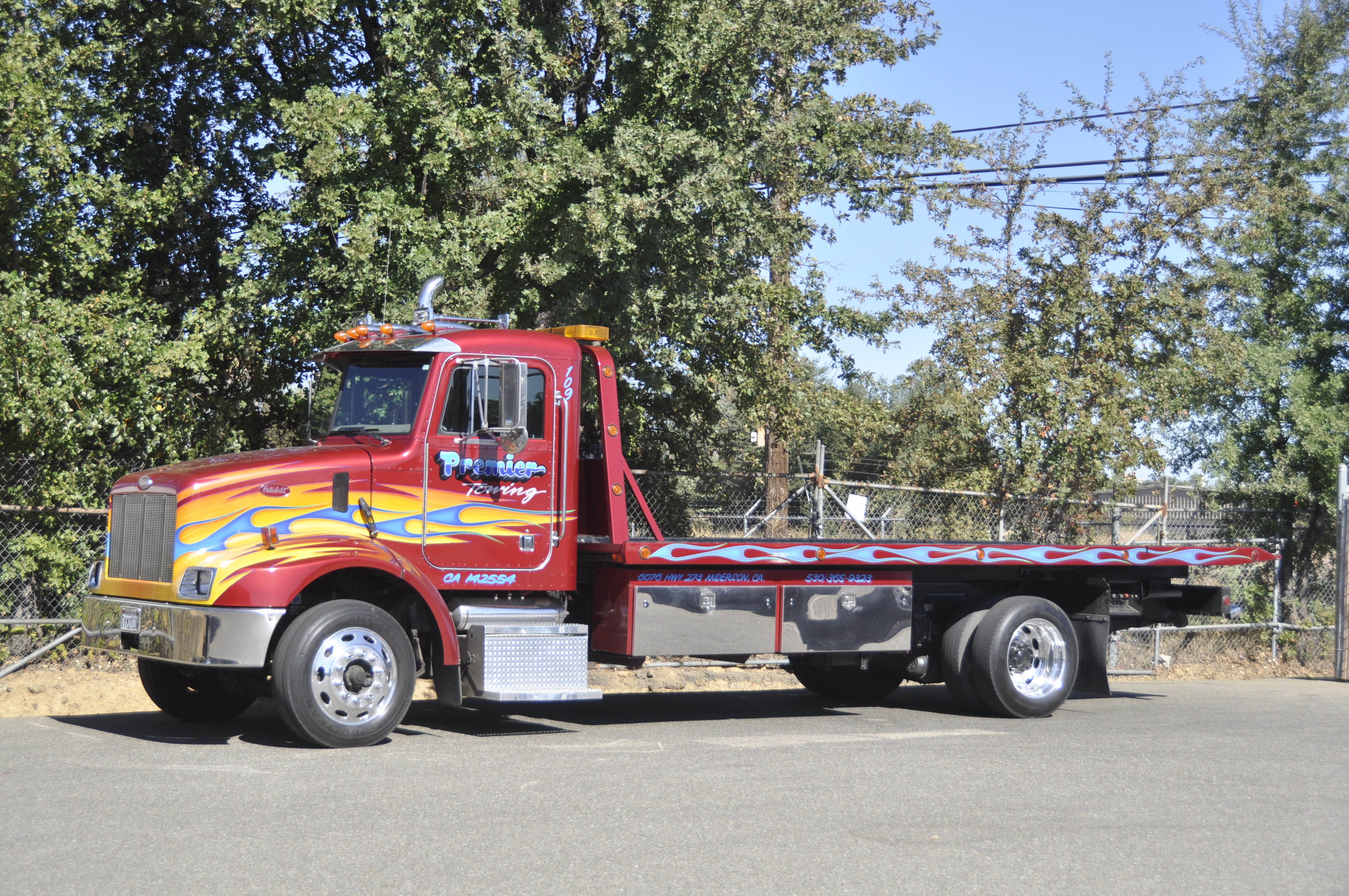 The Pete is a tow truck that has a specialized folding bed for lowered vehicle towing services!